Have you ever been in a corporate meeting and the speaker is looking for questions from the crowd and says "C'mon, no question is a stupid question.  Just ask!"
Well, that's sorta true.
You see, it's true that asking questions is a great way to stand out and make a positive name for yourself.
[Slight aside + a Success TIP:  Whenever you speak up in a meeting with a big audience of a few hundred people, always, introduce yourself with your full name and if possible your one descriptor. 
Your descriptor can be your profession ("Hi, I'm Olivia Pope, CEO of Olivia Pope Associates, a PR firm here in DC") or school ("Hi, I'm Lexi Grey, a second year med student at Seattle Grace.")
People will want to know who that bright woman is… so tell them!
ok, back to regularly scheduled programming.]
In those big rooms, you need to be asking questions that showcase your thinking.  These questions should highlight or reflect your strengths.  Suppose you are a tech expert and you are at a medical conference with a lot of physicians.  Instead of asking a general medical question, think about how the topic area could be improved with technology and ask a question accordingly.
"But Beena, what if I have general questions about a new industry or field?  How do I get those answers?"
I'm glad you asked.
This is where Informational interviewing comes in.  If you aren't conducting informationals, you should be.
Informational Interviews are the Green Juice of your job search and the Robin to your resume's Batman.    
TRUTH…and it's a tweetable: 

Whoa.  That's some serious cred.
It is and they work.
Check out my recent Google Hangout On Air training where I explain the 'gotta knows' of Informational Interviewing.  The video and the slides are available on SlideShare.  Click my image below for the content.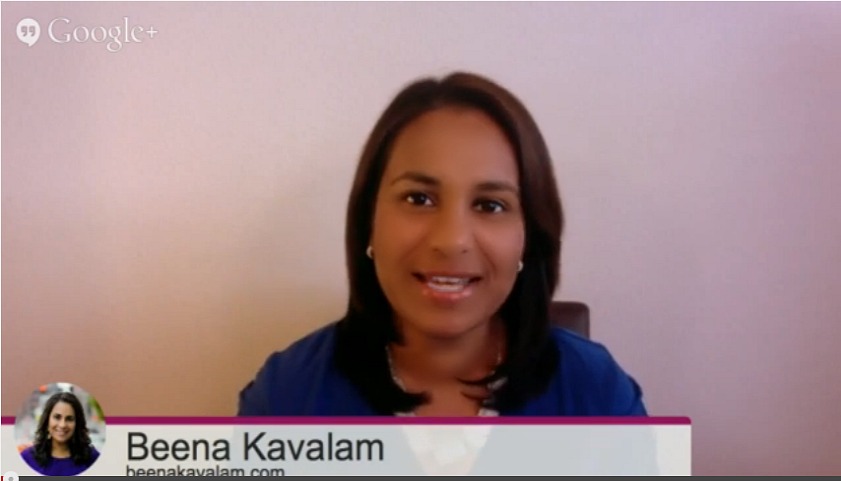 Enjoy!