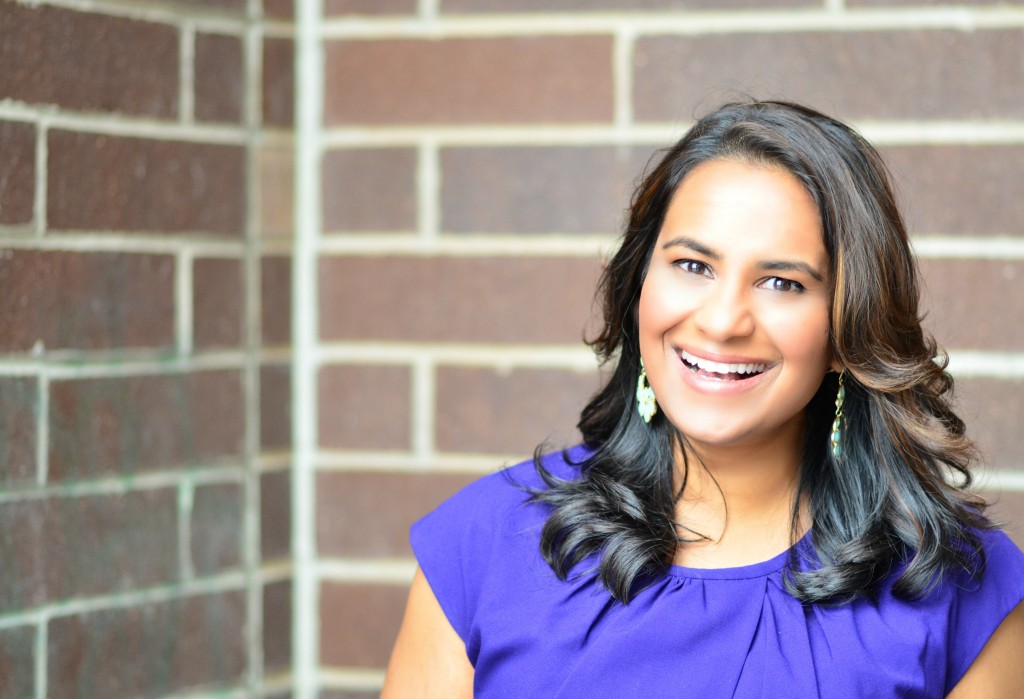 Are you tired of feeling overworked and under appreciated at work? Do you feel stuck in your life and do your days blend together because you keep doing the same things over and over?
Do you daydream about a better-paying, more-rewarding career?  About being your own boss? Or about finally writing that novel that has been bouncing around in your brain for-evah?!
For most people, the daydream is as far as they'll get to pursuing their dreams.
They have the ability to make their dreams a reality, but playing it safe and doing what they've always done is a whole lot easier.
You see, we all started our careers with big dreams and lots of ambition, but then life…happens.  Demanding bosses, long commutes, lots of stress – – – it just leaves us exhausted and the easiest thing is to do what we know and settle for less.
But here's the secret that no one tells you.  Making your dream a reality is not as difficult as you think.
The key is to get the right guidance.  
I'm Beena Kavalam and I was in your shoes not too long ago.
After getting my MBA from a top-tier program and working as a management consultant and a brand manager, I realized I was working really hard, but I wasn't enjoying any of it. The best parts of my day were when I informally 'mentored' team members and when I dreamed of starting my own company.  Although I was drained by a job that wasn't my true passion, I just kept going.
In October 2011, I was in an accident and had a brain injury.  I'm fine now, but it changed my life forever…for the better.   I realized that we only have a limited time here and the big dreams I had for my life were slipping through my fingers.  I thought to myself, "if I don't start now, I'll never make a mark on this world. No legacy, no impact.  It would be as if I didn't even exist."
So, that's when I decided…"to positively impact 1 million lives by 2020." 
I didn't know how I would do it, but I knew that I needed to play a bigger game in my life…starting that day.
At first, I focused on just getting better. It was tough to manage my demanding day job and trying to recuperate.  Knowing I was finally moving toward my dreams was like the light at the end of a tunnel.  It soothed me after a long hard day, but I wasn't making progress.  I didn't know how I'd make a difference through my company.
A few months later, I found coaching to help with my recovery.  I soon started taking training classes as a way to get some "free coaching" and learn some useful skills.
While being coached during my first day of classes, my vision for the future was clear: "I'll start a revolution for women who are unhappy in their lives. Teach them the strategies and techniques to get happy, dream big and live fully.  We'll change the world.  It will be a 'Personal Revolution' for me and for them."
That was in March 2012.  Since then, I've left Corporate America, completed my coaching certification (CPCC) through one of the best coaching programs on the planet (holla!) and coached hundreds of professionals on how to kick start and doggedly go after their dreams.  I provide the strategies and the accountability to get them off their couches and on to living their dream lives!
My clients are changing the world by pursuing more rewarding (and better paying) careers, starting their own businesses, writing their first novels, finding the love they've been looking for and so much more!
Personal Revolution Coaching is now a tribe of "Personalrev'ers" from around the globe who support one another towards our goals and dreams.  Join us!
Are you ready for your Personal Revolution?   Kick Start Your Dream Life today!  
ABOUT BEENA KAVALAM, MBA, CPCC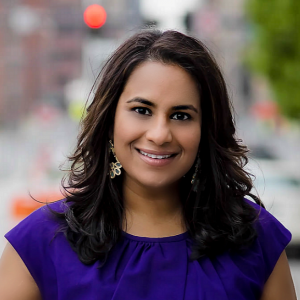 I'm Beena Kavalam, the personal and business coach for professionals looking to ignite change in their lives.  I'm a woman of many interests and trades: personal coach, Jersey girl, entrepreneur, speaker, marketer, consultant and chai-lover!
I am currently pursuing my life's passion to help women professionals live their happiest lives possible and in turn change the world.  As a personal and business coach, I focus on getting to the root of issues so my clients can transform their lives.  Coaching can be a life changing process that we can sometimes resist.  So, I offer my clients the clarity and accountability they need mixed with a bit of fun!
I have a MBA from NYU Stern School of Business & Melbourne Business School.  I've also completed my coaching training through Coaches Training Institute (CTI) and am a Certified Professional Co-Active Coach (CPCC).  I've worked as a management consultant with Accenture, and have marketed Flintstones Vitamins, Bayer Aspirin, and International Delight Iced Coffee.    Currently, I am CEO and Founder of Personal Revolution, LLC, a coaching, speaking and marketing company based in Denver.
Want to work with Beena? Corporate professionals click here.   Entrepreneurs head on over to here.
I've finally launched my business because of weekly conversations with Beena. She's got great insight, passion, entrepreneurial savvy and spirit, always shoots straight, …and is boundlessly encouraging and enthusiastic about my pursuits (and the heart behind them). Thank you, Beena!

Kate Raykovich, Personal Coach, Seattle, WA
Through my sessions with Beena, I rediscovered myself.  She helped me lay the foundation for fulfilling my dreams both personally and professionally.  I am so grateful that she was able to break through barriers that I was not even aware of!  When I feel myself going off track, I tap into her positive powerful energy to steer me back the right way.

name, Jersey City, NJ
Beena's coaching gave me tools to end a relationship that wasn't working, and open my heart up to one that hopefully will.  Having her intuitive nature and ability to find useful "homework" assignments have been incredibly helpful.  She is funny, thoughtful, and has great insight into guiding my life to be in a better place.  I would recommend reaching out to Beena for help with finding your path in whatever part of your life you are struggling in.

Kelly, Product Development, Denver, CO
Beena gets to the root of a business by asking the right questions with empathy and insight.  She is a great sounding board and her calm demeanor and creative outlook makes her really easy to talk to.  I would hands down recommend her to anyone.

Kriti Vichare, founder www.ideakube.com, NYC
Thanks for the inspiration tonight! Also, I really appreciate that you can coach & consult on the fly – changing as needed in the moment.

Marybeth N., Businesswoman, Denver, CO